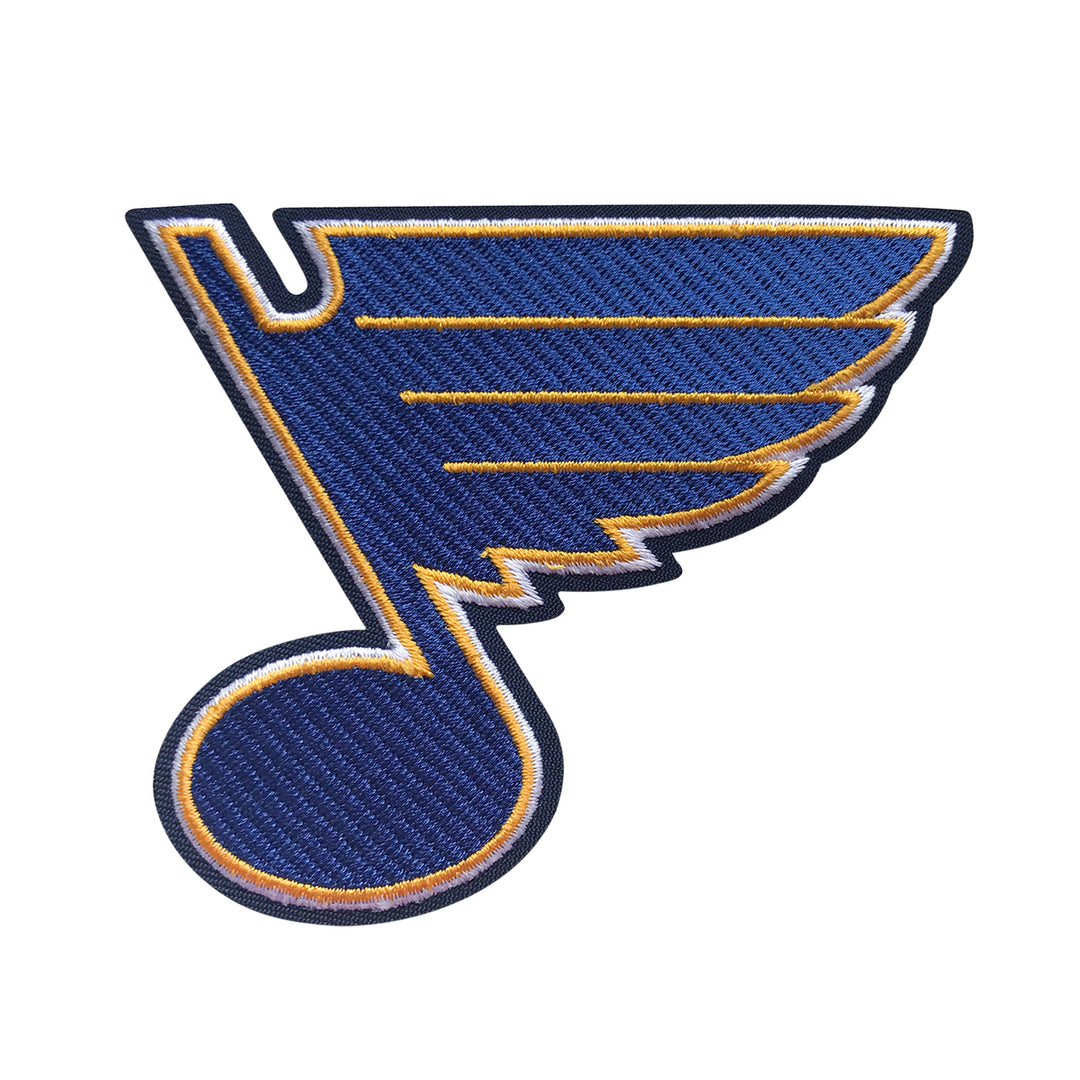 ST. LOUIS BLUES NATIONAL EMBLEM BLUE NOTE PATCH
---
Adhesive Backing
4"x3.5"
How to Apply:
HEAT SEAL MACHINE:
Set the machine to 365 degrees.
Prior to placing the custom made patch on the garment, pre-heat the spot where the patch is to be placed for 15 seconds.
Place the embroidered patch on pre-heated spot and apply heat for 18 to 20 seconds using 50 to 70 pounds of pressure.
Allow item to cool for at least 5 hours for a permanent application.
HOUSEHOLD IRON:
Pre-heat iron to "cotton" setting. Please make sure the steam is "turned off".
Place custom iron-on patch on garment and cover patch with a fine piece of cloth.
Press iron on patch for 25 seconds with constant, firm pressure. Do not use a "back and forth" motion as it will compromise the patch's placement and heat seal's ability to adhere.
Allow item to cool for at least 5 hours prior to using.